Welcome to Manfre Chiropractic!
We are Specialist in treating
Back Pain & Neuropathy
Carrollton's Friendliest Chiropractic Office
SPINAL DECOMPRESSION NOW AVAILABLE!
call for details
Now Accepting New Patients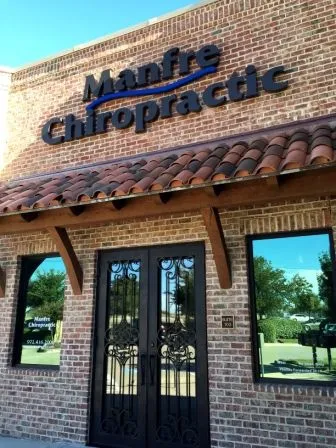 Dr. Paul J. Manfre is a Chiropractor in Carrollton, Texas who specializes in family Chiropractic care. With many years of training and education under his belt Dr. Manfre has treated many patients with conditions ranging from whiplash to scoliosis to herniated discs and sciatica with stunning success. Patients seeking treatment at Manfre Chiropractic are assured of receiving only the finest quality care, because Dr.Manfre has a genuine concern for your well-being. If you or someone you know has questions regarding treatment, Dr. Manfre will be more than happy to take the time and answer any questions you may have. What's the #1 thing everyone says about Dr. Manfre's office (aside from him being a stellar Chiropractor) Super friendly, super personal. Here, everyone feels comfortable!
If you are new to our website, please feel free to discover and learn about chiropractic wellness. If you are interested in starting your journey towards wellness please subscribe to our award winning newsletter. If you are already a newsletter subscriber, please explore the member wellness section of our website for wellness articles, resources, and health facts---specifically targeted by Dr. Manfre to your wellness needs and interests.
Manfre Chiropractic is conveniently located close to the intersection of Hebron & Marsh.
* All Insurances Accepted: Aetna, Blue Cross Blue Shield, Cigna, Humana, PacifiCare, United Healthcare & many more…
* Family Care* Preventative Care* Pregnancy* Sports Injuries*
*Auto Accidents/ Personal Injury* Spinal Decompression*
*Evening & Saturday Appointments Available*
It's Your Life... Live it in Health!
Dr. Manfre wants to insure all of his patients receive the quality attention and care they deserve on their first visit. Please call in advance to schedule your initial appointment.
We're Listed On The Dallas Business List!
http://www.dallasbusinesslist.com/business/4586847.htm